Beyond Shadowing:




A Virtual Clinical Education
It can be difficult to accumulate the shadowing hours needed to get accepted into medical school. That's why we collaborated with more than 20 of the world's best doctors to give you a behind-the-scenes look at practically every specialty.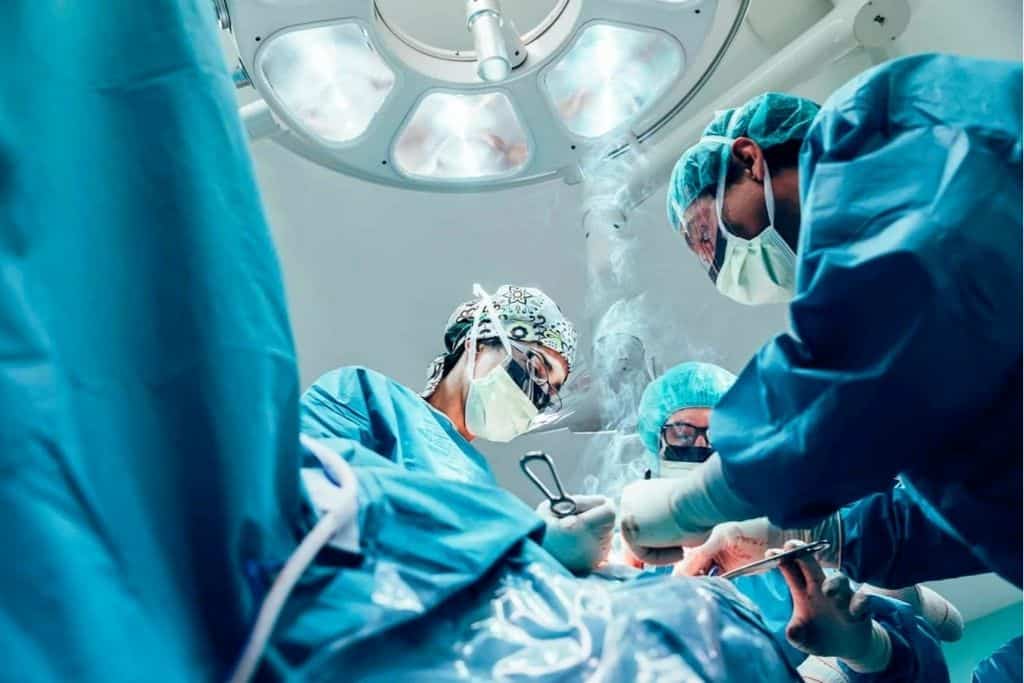 All in the Family: A Look into Family Medicine.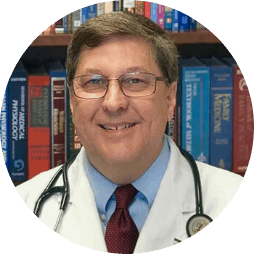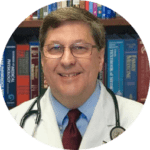 Do you aspire to be the type of doctor who takes care of people of all ages? Family medicine shadowing is the perfect course for learning what this entails and excelling in the subject matter.
During family medicine shadowing, you will work alongside Dr. Ron Bradshaw. Dr. Bradshaw is a family medicine doctor who has practiced in a variety of settings over the course of the last several decades. He attended Baylor University for his undergraduate degree and became a CPA before deciding to attend medical school. After completing his pre-med requirements, he attended the University of Texas Medical School at Galveston and then completed training in family medicine.
He has worked in private practice in the community, academic medical centers, nursing homes, emergency departments, and more. He has also served on the medical school admissions committee at UT Southwestern. Dr. Bradshaw is passionate about both clinical medicine and teaching students, whether pre-med or those in medical school.
Dr. Bradshaw was also in the US Coast Guard Reserves, and now enjoys working with students as an advisor for MedSchoolCoach.
With family medicine shadowing through the Virtual Clinical Education Series you will learn about the daily life of an anesthesiologist, and earn a Certificate of Completion that you'll be able to add to your medical school application and resume. By the end of the session with Dr. Bradshaw you will be able to answer questions, such as:
What exactly do family medicine doctors specialize in?
What type of patients do these physicians see on a daily basis?
What are the core values of family medicine?
How do you get board certified in family medicine?
What is the most important and first step in evaluating a patient with an undifferentiated problem?
Want to learn what it takes to be a doctor who can treat everyone? Shadowing in family medicine is the ideal course for you to learn the daily life of a practicing physician.
Don't forget to take the quiz after you complete the virtual shadowing so you can earn your certificate!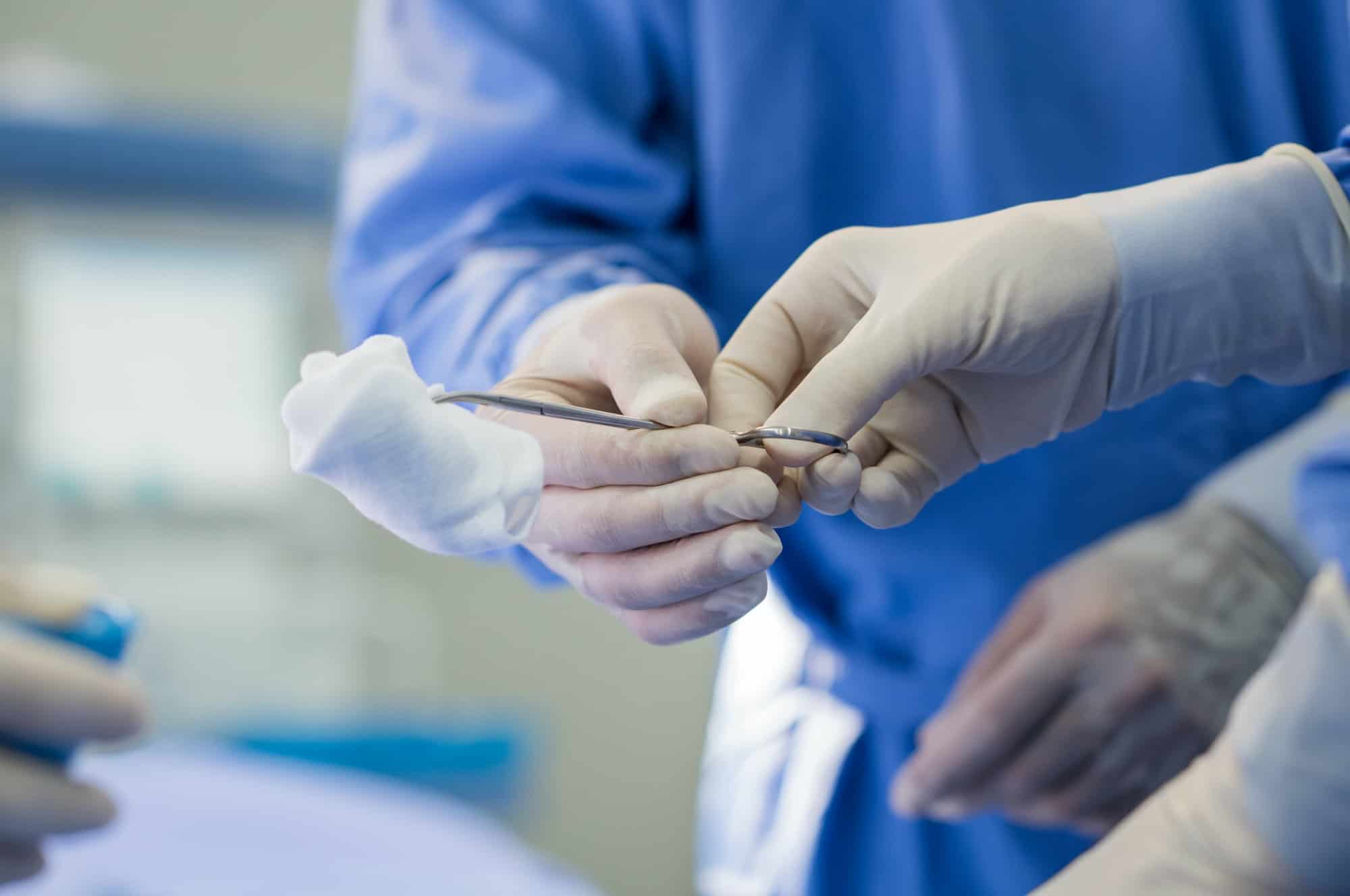 Add Hours to Your Resume While Learning Case Based Medicine
Yes! At MedSchoolCoach, our mission is to enhance the learning of the future generation of physicians. While we have paid programs to work one-on-one with our physician mentors, we believe everyone should have access to learn about the amazing career of medicine.
Yes. Upon successful completion of each learning module, you'll be able to download a personalized Certificate of Completion.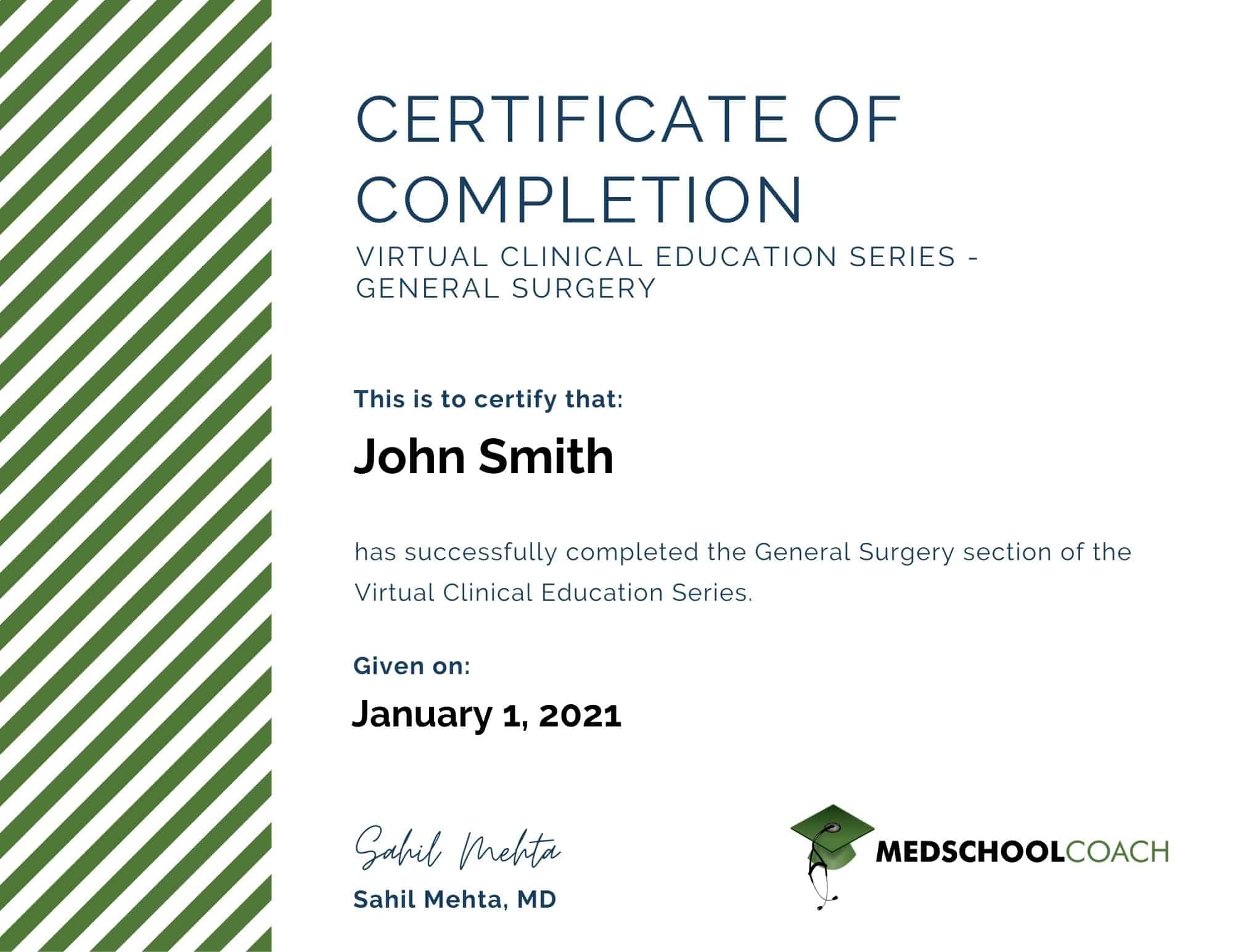 It's never too early (or too late) to start shadowing. No matter where you are on your journey to becoming a doctor, Virtual Clinical Education can offer incredible insights into the daily life of a doctor and the various specialties you can pursue.