Beyond Shadowing:




A Virtual Clinical Education
It can be difficult to accumulate the shadowing hours needed to get accepted into medical school. That's why we collaborated with more than 20 of the world's best doctors to give you a behind-the-scenes look at practically every specialty.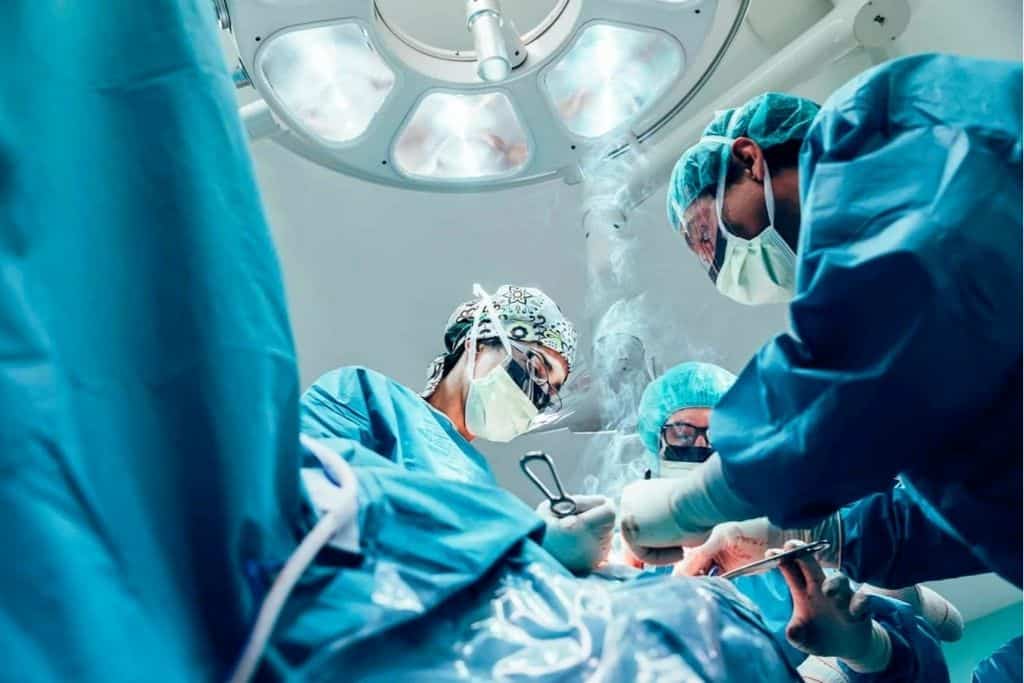 Get Inside the Mind of a Neurological Surgeon.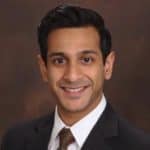 Closely follow a neurological surgeon as they explain in detail several cases of diseases that affect the entire nervous system. With neurosurgery shadowing you will learn what surgeons do to treat those diseases.
During neurosurgery shadowing you will follow Saurabh Sinha MD. Dr. Sinha is a neurosurgical resident currently at the University of Pennsylvania. After graduating from Tufts University, Dr. Sinha attended Rutgers Robert Wood Johnson Medical School where he was an active member of the admissions committee. There he was inducted as a junior member into the Alpha Omega Alpha Honor Society as well as the Gold Humanism Honor Society. Dr. Sinha took a research year during medical school as well, performing neurosurgery research at Columbia University.
As a resident in neurosurgery, Dr. Sinha sees patients with diseases that affect the entire nervous system, including the brain, spinal cord, and peripheral nerves. In his presentation, he details two cases involving a ruptured intracranial aneurysm and a meningioma compressing the spinal cord. Outside of his work as a resident, Dr. Sinha enjoys mentoring premeds applying to medical school as an advisor for MedSchoolCoach.
With neurosurgery shadowing through the Virtual Clinical Education Series you will learn about the daily life of an anesthesiologist, and earn a Certificate of Completion that you'll be able to add to your medical school application and resume. By the end of the session with Dr. Sinha you will be able to answer questions, such as:
What are the different neurosurgical subspecialties?
What is standard consideration when planning surgery for a thoracic spine tumor resection?
What is an accepted approach for the treatment of an intracranial saccular aneurysm?
What is the mechanism underlying hydrocephalus following a ruptured aneurysm?
What are important considerations in the workup of a neurosurgical patient?
Learn how neurosurgery has helped treat diseases that are currently affecting the entire nervous system. During neurosurgery shadowing you will closely follow a neurological surgeon as they explain several cases in detail.
Don't forget to take the quiz after you complete the virtual shadowing so you can earn your certificate!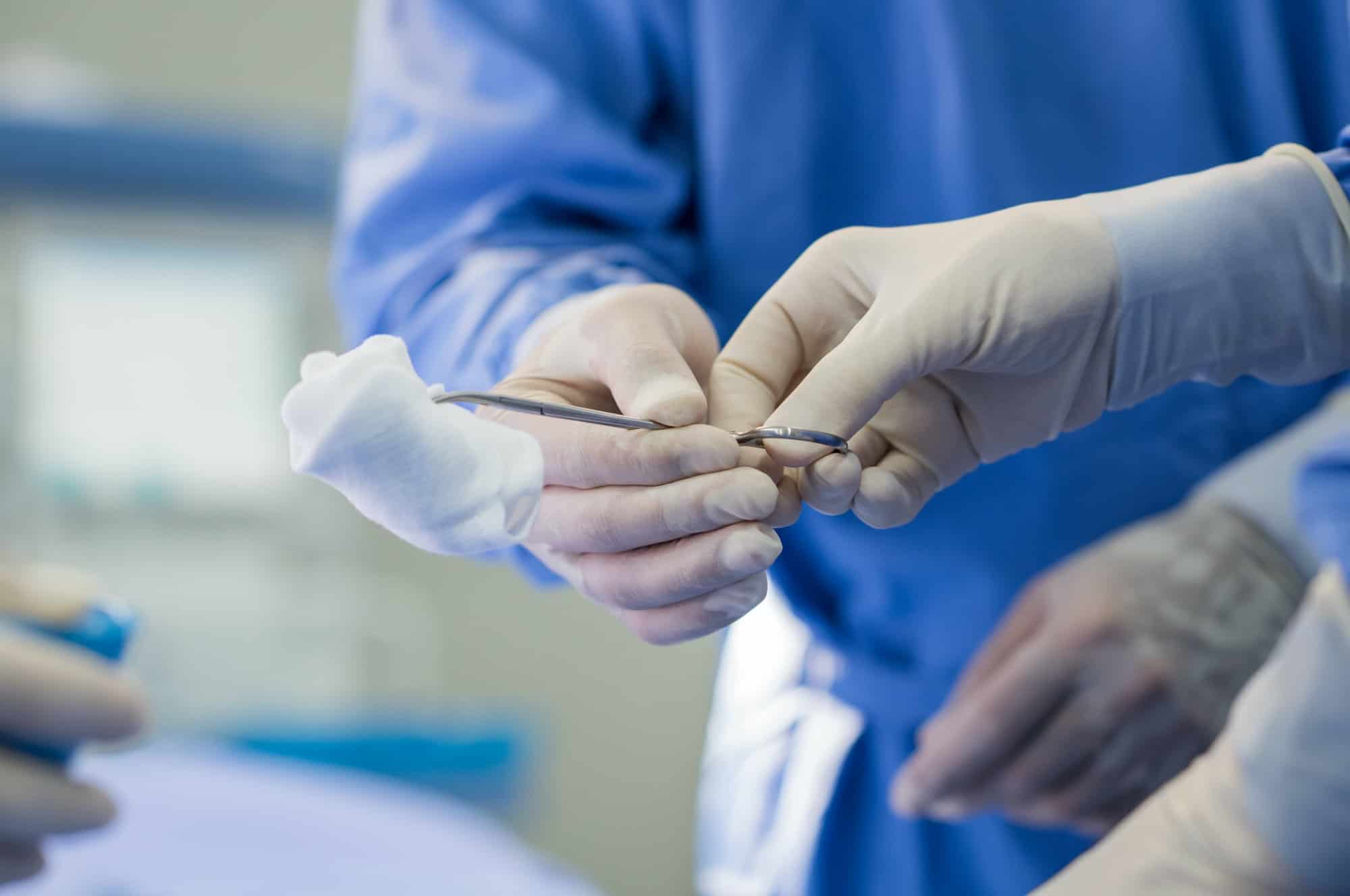 Add Hours to Your Resume While Learning Case Based Medicine
Yes! At MedSchoolCoach, our mission is to enhance the learning of the future generation of physicians. While we have paid programs to work one-on-one with our physician mentors, we believe everyone should have access to learn about the amazing career of medicine.
Yes. Upon successful completion of each learning module, you'll be able to download a personalized Certificate of Completion.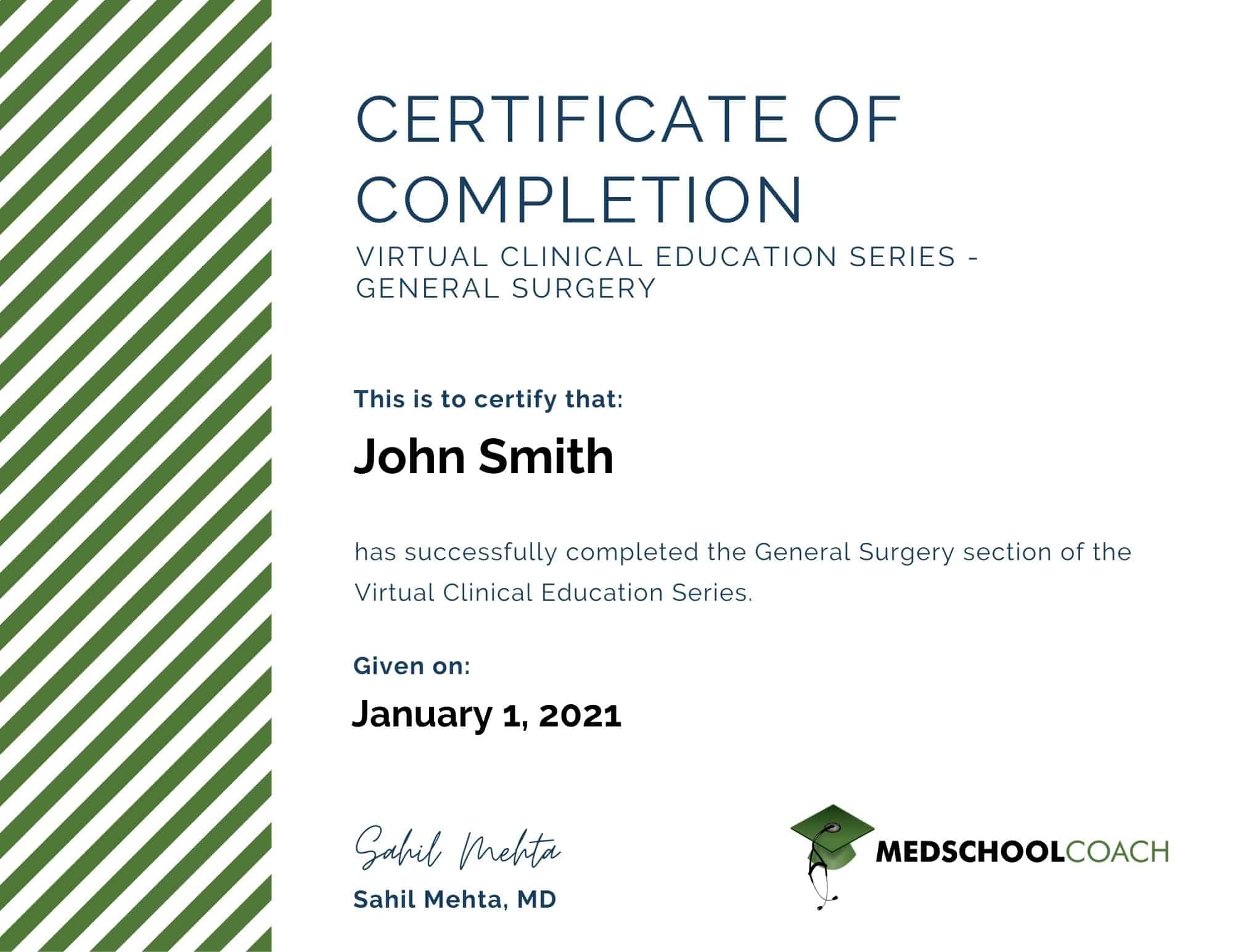 It's never too early (or too late) to start shadowing. No matter where you are on your journey to becoming a doctor, Virtual Clinical Education can offer incredible insights into the daily life of a doctor and the various specialties you can pursue.